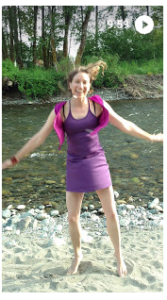 This is a short, refreshing less than 10 min video qigong practice you can do anywhere. It offers 2 very simple and powerful practices for cleansing and balancing your energy/qi, and opening your channels. It is an energetic "reset" for your body/spirit/being and it's fun too! Fun and enjoyment are key to any practice.
This was filmed outside and I encourage you to practice outside if you can, or you can enjoy the nature beauty in the video.
A whole video series, the Joy of Qigong, is available for purchase in our store.